In the heart of Berlin, a city known for its vibrant culture and progressive approach to urban living, a two-wheeled revolution is quietly gaining momentum. Desiknio Cycles, the Spanish-born brand that has been making waves in the world of urban cycling, recently set up shop in the German capital, and it's all thanks to their esteemed dealer, 'Auftragsrad'.
Desiknio Cycles has been at the forefront of redefining urban mobility since its inception. Founded on the principles of sustainability, innovation, and a deep passion for cycling, this brand has been challenging the status quo in the bicycle industry. Their commitment to designing high-performance, aesthetically pleasing, and eco-friendly bicycles has garnered them a dedicated global following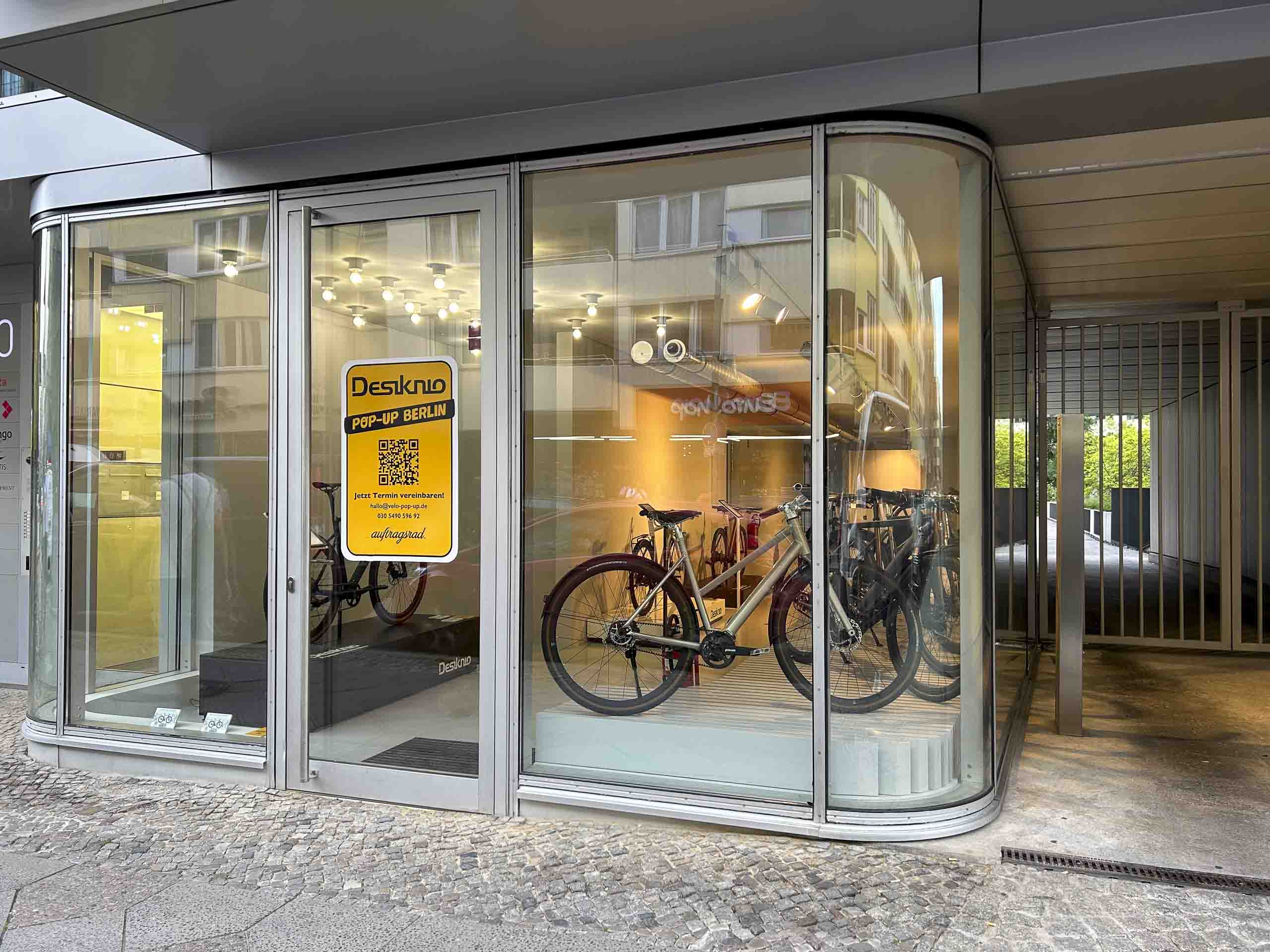 Auftragsrad, Desiknio's trusted dealer in Berlin, has played a pivotal role in bringing the brand's ethos and products to the German market. Known for their expertise in urban cycling, Auftragsrad shares Desiknio's passion for sustainable transportation solutions that enhance the urban living experience. They've been on a mission to make the streets of Berlin greener, cleaner, and more bike-friendly.
The recent collaboration between Desiknio Cycles and Auftragsrad culminated in an exciting pop-up store right in the heart of Berlin. Nestled in a trendy district, this temporary haven for cyclists and enthusiasts alike has been making waves in the city's urban cycling scene.
What can you expect when you step inside this cycling oasis? Desiknio's stunning lineup of urban bicycles, all carefully crafted to cater to the discerning urban commuter. From sleek and lightweight e-bikes to classic and stylish city cruisers, there's something for everyone.
But Desiknio is about more than just bikes – it's about a lifestyle. At the Berlin pop-up, visitors can immerse themselves in the Desiknio world, where sustainability meets cutting-edge technology. The store showcases not only their state-of-the-art bicycles but also a range of accessories and gear designed to elevate your cycling experience.
Book Your Test Ride Today!
Ready to experience the future of urban cycling firsthand? Don't miss your chance to book a test ride at the Desiknio Cycles pop-up store in Berlin.
The store is open for test rides until the 31th October.
Auftragsrad Desiknio Pop-Up Store, Friedrichstraße 40, 10969 Berlin
+49(0)30 5490 596 92
hallo@velo-pop-up.de
 Whether you're a seasoned cyclist or a curious newcomer, there's no better way to feel the thrill of these exceptional bikes than by taking one for a spin.
Simply click here to schedule your test ride appointment. The Desiknio team and Auftragsrad are eager to welcome you to the world of Desiknio Cycles, where sustainability, style, and innovation come together for the ultimate urban cycling experience.
Join the urban cycling revolution and make your appointment today. Discover how Desiknio Cycles and Auftragsrad are changing the way we move through our cities, one pedal at a time.