Eurobike 2023 was a huge success with lots of amazing bikes and technologies on display. 

At the Desiknio stand, we were able to show off and unveil our SmartShift bike to the public, giving a first glimpse into the future of the Desiknio Range. 
The Desiknio X20 Pinion Smart.Shift is equipped with a 250W hub motor, an integrated battery of 240Wh, and a central gearbox, weighing less than 15kg.
Combined with the comfort and style of our classic yet simplistic bikes, its our most balanced yet intricate combination yet.
Now that we are getting the X20 Gravel out to dealers, those who have pre-ordered were given the time to test the bike, and so far we've had outstanding feedback. Performance, Riding Feel, Colour and looks are just a few of the key points we've impressed with so far. 

With a larger range of colours coming to the Gravel Bike, its only going to get better and better. If you want to test ride one of our X20 Gravel bikes, contact your local dealer and make an enquiry.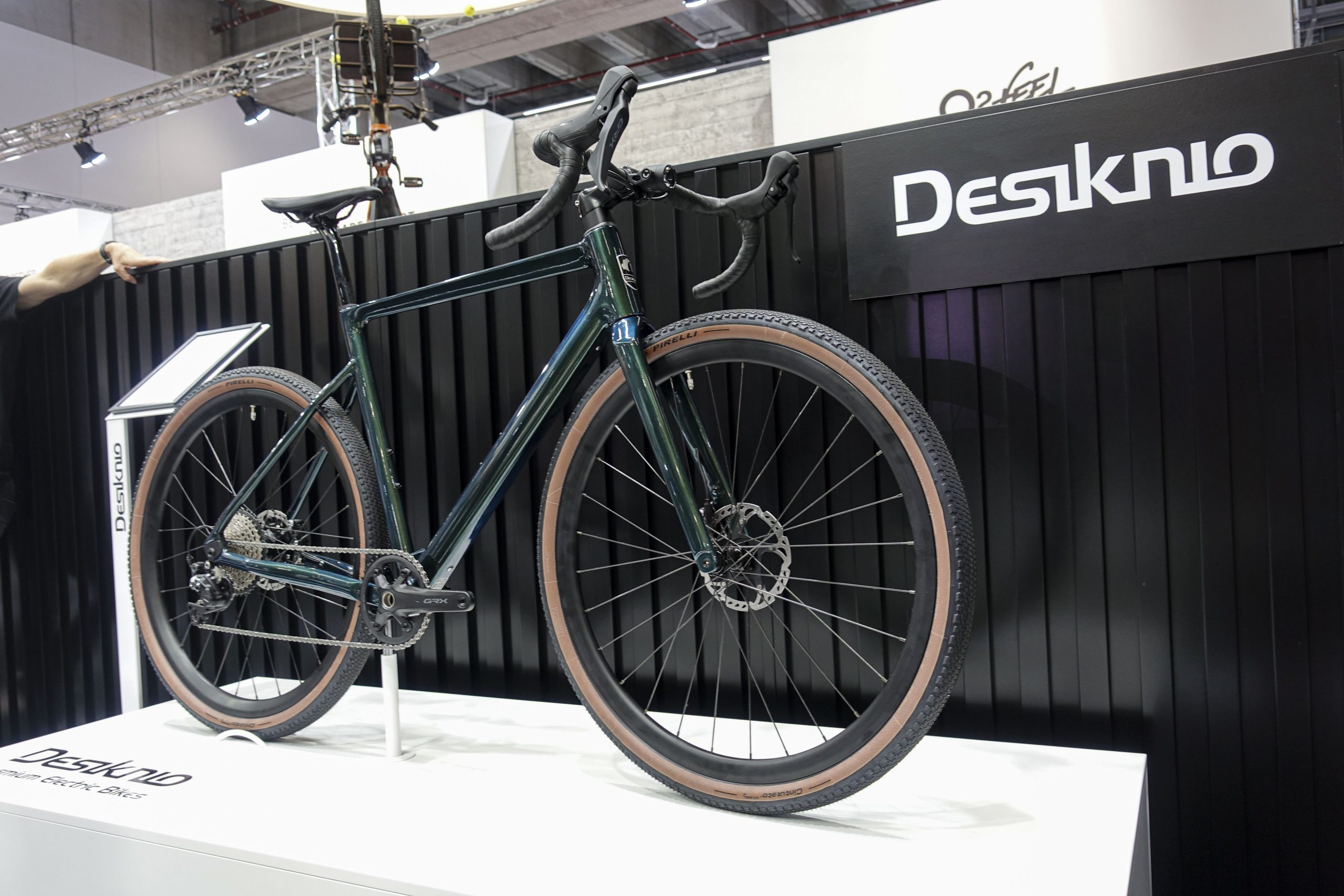 With a new and more intricate perspective on the finish quality of our bikes, we've reviewed our manufacturing process. Using new methods of welding to create a seamless and flawless frame, takes our premium feel one step further.
Quality and Styling, the new range of bikes coming are a step above the rest, Utilising new colours and methods of painting the bikes for a higher gloss finish, smoother and flawless seams topped off with the highest quality painting process.
With plenty more events left in 2023, and lots more surprises up our sleeves, Keep your eyes on social media to see where we will be next. 
If you have ordered a Desiknio, or you are thinking about ordering an ebike then stop by one of our stands at the next show near you, find out more about us the beautiful machines we call our own. You'll struggle walking away without a Desiknio ebike with your name on it.