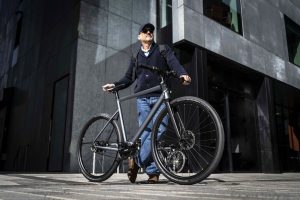 Desiknio, an innovative e-bike company, is seeking a motivated and organized individual to join their team as a Product Lifecycle Manager. In this role, you will be responsible for overseeing the entire life cycle of Desiknio's products, from concept to launch.
Key responsibilities include coordinating with internal and external teams to develop product specifications and features, managing product timelines and budgets, and ensuring all products meet high-quality standards. You will also be responsible for analyzing market trends and customer feedback to inform product development decisions.
The ideal candidate should have previous experience in product management and a strong understanding of the e-bike market. Additionally, the ability to prioritize tasks, communicate effectively, and work collaboratively with cross-functional teams is essential. This is an exciting opportunity to join a growing company and play a key role in shaping their product offerings.